Talk around Mo Salah's Liverpool future continues to rumble on in the background after strong interest from Saudi Arabia in the summer.
£34m signing Salah ended up staying at Anfield but the Reds were forced to fend off rumours and apparent bids north of £100m for their star forward.
The Egyptian has enjoyed a remarkable start to the season once again though. Salah is back to his very best it seems and Jurgen Klopp is hoping he can drive his Liverpool side towards the title.
However, according to journalist Ben Jacobs, Saudi interest in Salah is set to be a problem for the Reds once more in 2024.
Liverpool facing more Saudi problems with Mo Salah
Speaking for GiveMeSport, Jacobs believes Salah will be offered huge money from Saudi in 2024.
"Liverpool would love Salah to extend his contract, but he will not be short of options in 2024. We know that the Saudi side will be back. That's the first thing to say. It might be Al-Ittihad, but it could also be Al Hilal because the clubs are pretty changeable within Saudi Arabia," Jacobs said.
"So, Salah will get a giant offer from Saudi for 2024, that much we know. Liverpool are braced for that. But Liverpool are also just not going to roll over and let a top player leave if they think that there's a chance that he might extend a little bit longer. If Salah were to engage with Liverpool, it would be very defined and could be a type of deal whereby he could sign, and there could be a number that still allows him to go, or he could sign, and there could be a mechanism for him to talk to other clubs."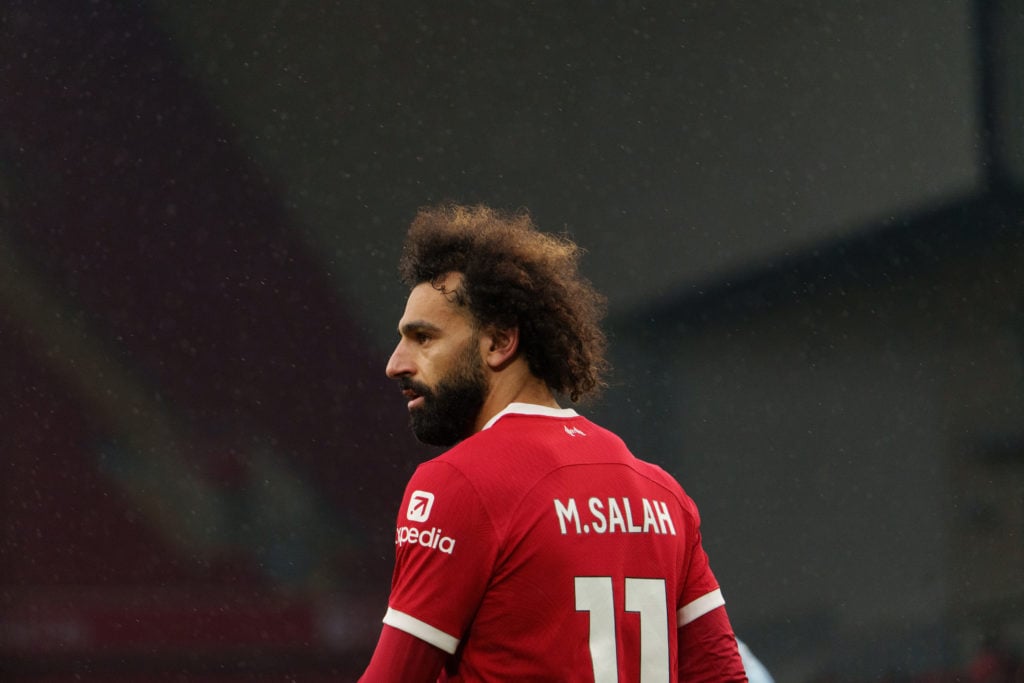 Photo by MB Media/Getty Images
Salah has not once kicked up any sort of fuss about leaving Liverpool and the club have always been relatively relaxed about his situation.
However, with the temptation of a move to the Middle East and huge money on the table, Salah might feel he has a morale duty to try and grow the game in that part of the world.
There are, of course, a lot of permutations at play, including political issues to consider.
Salah, then, might well end up staying at Anfield in the end anyway.
The post 'We know': £34m Liverpool player now set to receive 'giant offer' in 2024 - journalist appeared first on TBR Football.