Liverpool have a plan for defender Virgil van Dijk's future.
That is according to Football Transfers, which has also reported what Liverpool are planning to do about manager Jurgen Klopp.
So, what is being reported about Liverpool, Jurgen Klopp and Virgil van Dijk? Let's take a look.
What's the story?
Well, according to Football Transfers, Liverpool are keen on Virgil van Dijk signing a new contract.
Liverpool have been impressed with Van Dijk lately. The £220,000-a-week (Spotrac) central defender has returned to form, and the Reds are back challenging for the Premier League title.
The former Premier League and UEFA Champions League winners want Van Dijk to extend his current deal.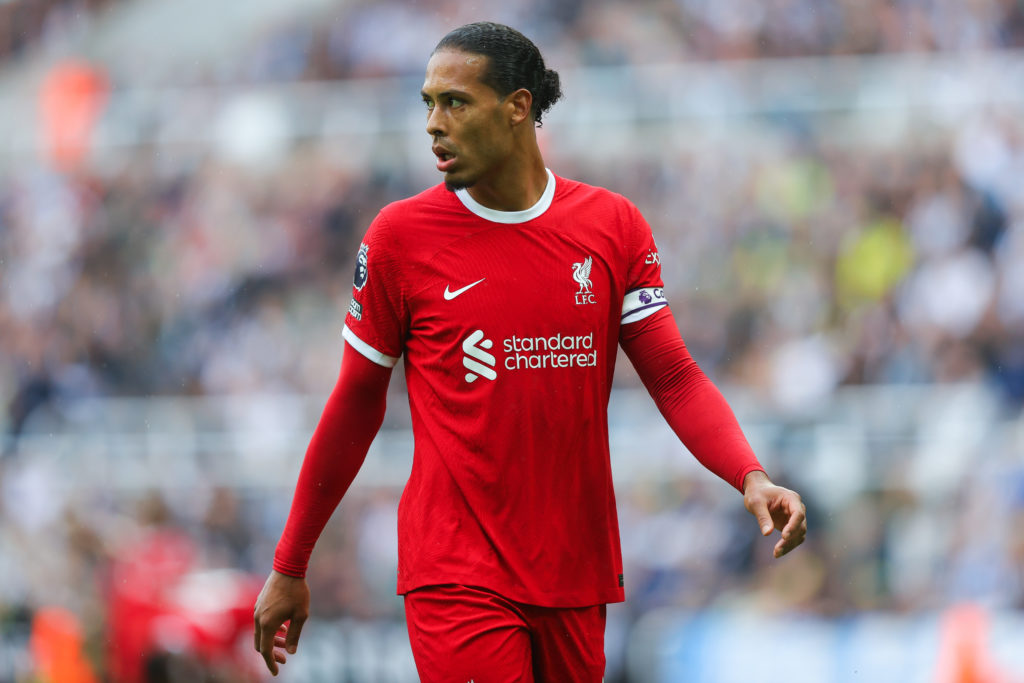 Photo by James Gill – Danehouse/Getty Images
Liverpool also plan to hand the 32-year-old Netherlands international central defender "a possible coaching role" in the future.
Van Dijk's current contract with Liverpool runs out in the summer of 2025.
Football Transfers has reported that Liverpool are planning to hand manager Jurgen Klopp a new deal as well.
Liverpool plan regarding Virgil van Dijk is very smart
In my opinion, Liverpool are planning a very smart move regarding Virgil van Dijk.
Van Dijk is in his early 30s now. I personally do not think that he will return to the form he showed before his injury, but he remains a very capable player and is hugely important for Liverpool.
Liverpool need experienced players in their squad. They lost Jordan Henderson in the summer of 2023.
Van Dijk is a leader at the back. I believe that he would be able to help the new generation in the coming years.
Having someone like Van Dijk in the coaching team in the future would be brilliant for the club.
The Dutchman is a very experienced player who has turned out for major clubs such as Celtic and Southampton in the past.
I believe that Van Dijk would be able to impart his knowledge to players in the future and would make Liverpool a better team.
The post Report: Liverpool want their £220,000-a-week player to become a coach appeared first on TBR Football.