Liverpool manager Jurgen Klopp is hoping he can use his appeal to bring former Man City winger Leroy Sane to Anfield next summer.
Sane has done well with Bayern Munich since leaving City but has constantly been linked with a return to the Premier League. A number of clubs are admirers of Sane, including the likes of Arsenal.
However, according to a report from Sky Germany this weekend, it is Liverpool and former club Manchester City who are in the mix mainly.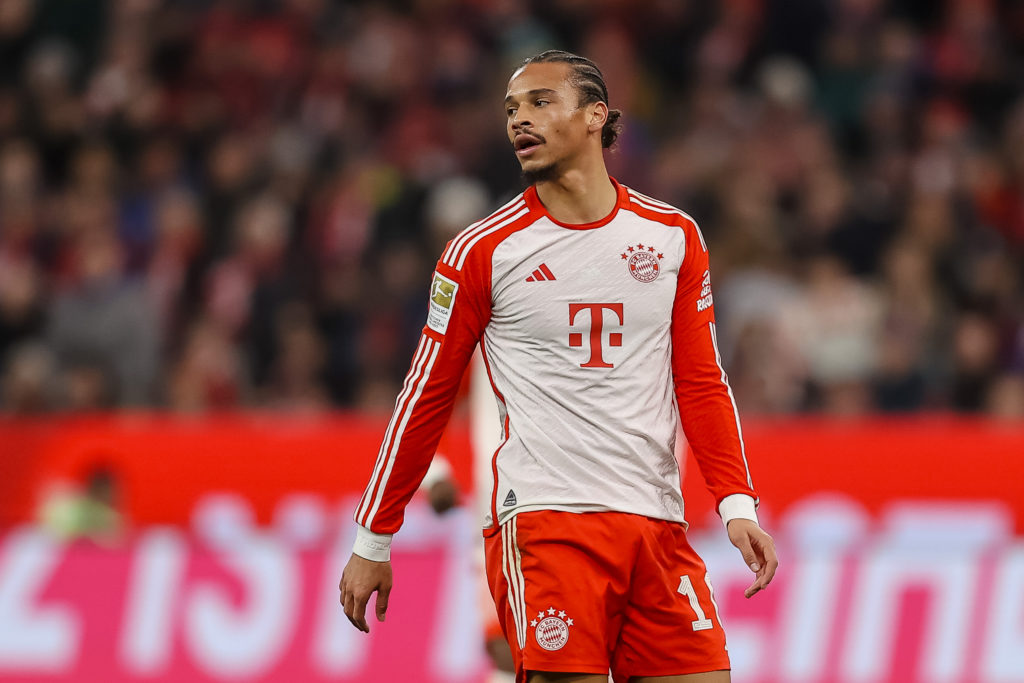 Photo by DeFodi Images via Getty Images
It's reported how if Liverpool were to make a move, then Bayern would be worried about losing Sane, with Klopp thought to be key behind any move to get him to Anfield.
Sane, dubbed an 'incredible' talent by Pep Guardiola, is apparently open to options and has yet to put pen to paper on any sort of new deal with Bayern.
Liverpool trying to sign Leroy Sane
The idea of seeing Sane back in the Premier League is something that has long caught the attention of certain fans. He is an entertaining player and his speed down the wing always makes him exciting.
For Liverpool, there is a long-term idea to get another wide player in through the door for when Mo Salah inevitably leaves the club.
Whether or not Sane is the man to replace Salah remains to be seen and is open to debate. However, you do have to say he has the quality and experience to give it a good go.
Sane was a young man at Manchester City following his £54m move and his time in Munich has seen him become a more well-rounded and complete figure.
Liverpool would have an exciting attack with him in it, for sure. The idea of Sane, Diaz and Nunez running riot up top is something the Reds fans would love.
The post Report: Jurgen Klopp thinks he has a chance of luring 'outstanding' £54m player to Liverpool appeared first on TBR Football.