Liverpool forward Cody Gakpo has explained that Jurgen Klopp has compared him to Reds legend Roberto Firmino.
Brazilian forward Firmino has been one of the best players in recent history for the Reds before moving onto Saudi Arabia for a big payday.
Along with Mo Salah and Sadio Mane, Firmino formed one of the most feared front threes in world football and helped Liverpool win everything while he was there.
In preparation for Firmino leaving, Liverpool made a move to sign Cody Gakpo. So far, the Dutchman has done well in parts but looked short of Firmino's level at other times as well.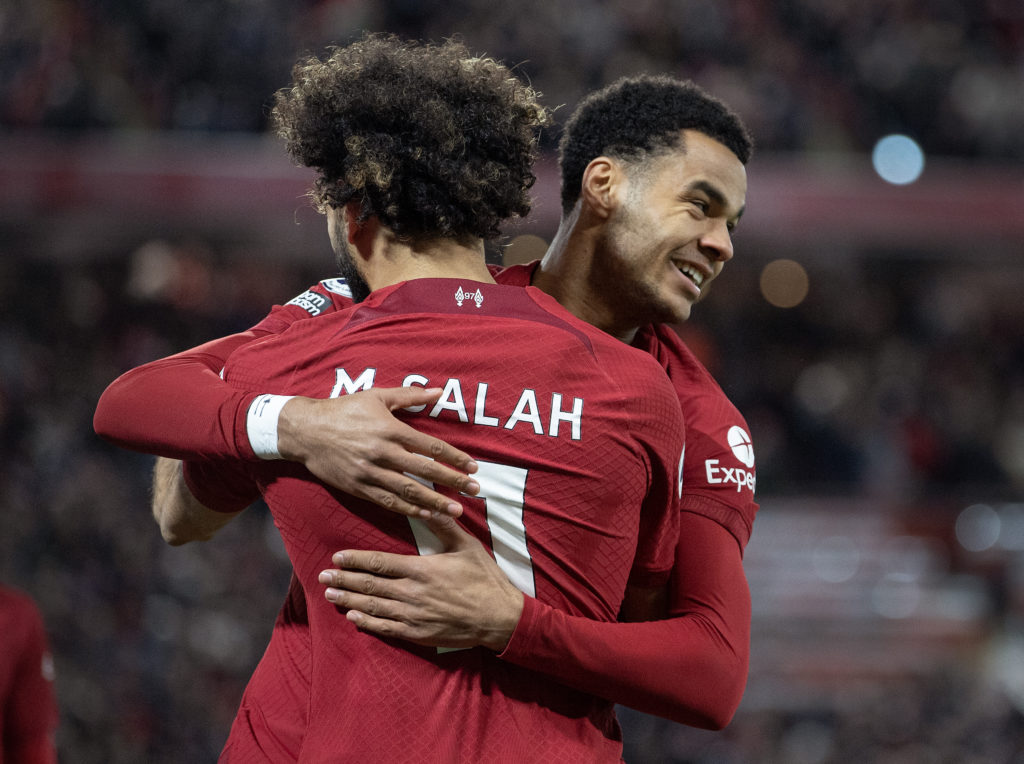 Photo by Visionhaus/Getty Images
And speaking to Algemeen Daglbad, Gakpo has revealed that Jurgen Klopp has actually challenged him to be just like Firmino.
"[Klopp] immediately said in January: 'Cody can press well, he can do as a striker what Roberto Firmino did for us for years'. I am challenged to get out of my comfort zone. I like that," Gakpo said.
Gakpo can be great but needs patience
It's quite easy to forget that Roberto Firmino took some time to get to the level he eventually showed for Liverpool. He always looked a good player but it was a good season or so before he was the world-class player we all got used to seeing.
With Gakpo, the ability is there and it's clear he has a lot to offer but he'll need time to get to Firmino's level. There's no point in Reds fans rushing and wanting more from the Dutchman. It simply adds pressure he doesn't need.
Liverpool have made a smart signing in landing Gakpo. He has a lot of intelligence and his ability to play as a forward or a deeper number ten is a big bonus.
Over time, Gakpo should prove to be a fine player for the Reds and the £35m they spent will end up looking a bit of a bargain.
The post 'Out of my comfort zone': £35m Liverpool player says Jurgen Klopp has put a huge demand on him appeared first on TBR Football.