Liverpool are always active in the transfer market and this weekend has seen them linked with a move for Bayer Leverkusen's Jeremie Frimpong.
Frimpong has been one of the outstanding full-backs in Europe in the past 18 months and he is currently shining for Leverkusen, helping them to top the Bundesliga table.
A number of clubs have looked at Frimpong in the past but reports from Depor this weekend suggest it is Liverpool who are going to make their move soon.
Of course, eyes from the Liverpool side will be on how a move for Frimpong would impact a certain Trent Alexander-Arnold.
But aside from that, Reds fans can be confident they're getting a top player, given that Frimpong very much has the seal of approval from Liverpool legend, Xabi Alonso.
'Special' Jeremie Frimpong is perfect for Liverpool
As we know, Alonso is now Frimpong's manager at Leverkusen and he has had more than one kind word to say about the full-back in the past.
Speaking about the Dutch defender when he was called into the Netherlands' World Cup squad, Alonso admitted it was fully deserved.
"He deserves this chance to participate in the World Cup. He has a very big impact on our game. He is a very good player, but for me is even a special player. It is logical that Louis Van Gaal gives him the chance because he is a difference player," Alonso said.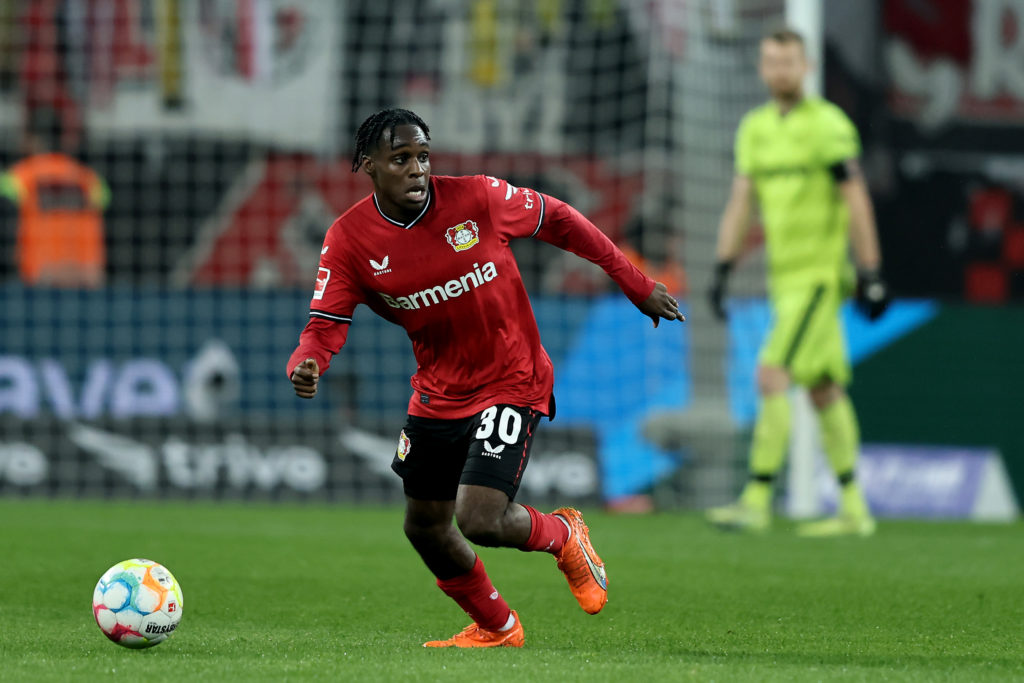 Photo by Christof Koepsel/Getty Images
Further, following a big win over Union Berlin in November of 2022, Alonso also cited Frimpong as being a key reason behind being able to press.
"The 2-0 made the big difference. We defended going forward, the pressure from Jeremie Frimpong was good. That's the mentality we want to have," the Spaniard commented.
Indeed, those comments on how Frimpong helps with the press will prick the ears of Liverpool fans.
Jurgen Klopp places high demands on his players in that sense and if Frimpong is already doing this for Leverkusen, a transition to Anfield becomes easier.
Certainly, it very much seems like Frimpong would be ready-made for a Jurgen Klopp Liverpool team and Xabi Alonso's word is one that is well-respected on Merseyside.
The post Liverpool's reported £35m target already comes with the 'special' seal of approval from Xabi Alonso appeared first on TBR Football.