Although Liverpool's Darwin Nunez has had his share of praise in the past, it may mean a little bit more when coming from Lionel Messi.
And following Argentina's 2-0 defeat to Uruguay over the weekend, Messi has now complemented the Liverpool forward.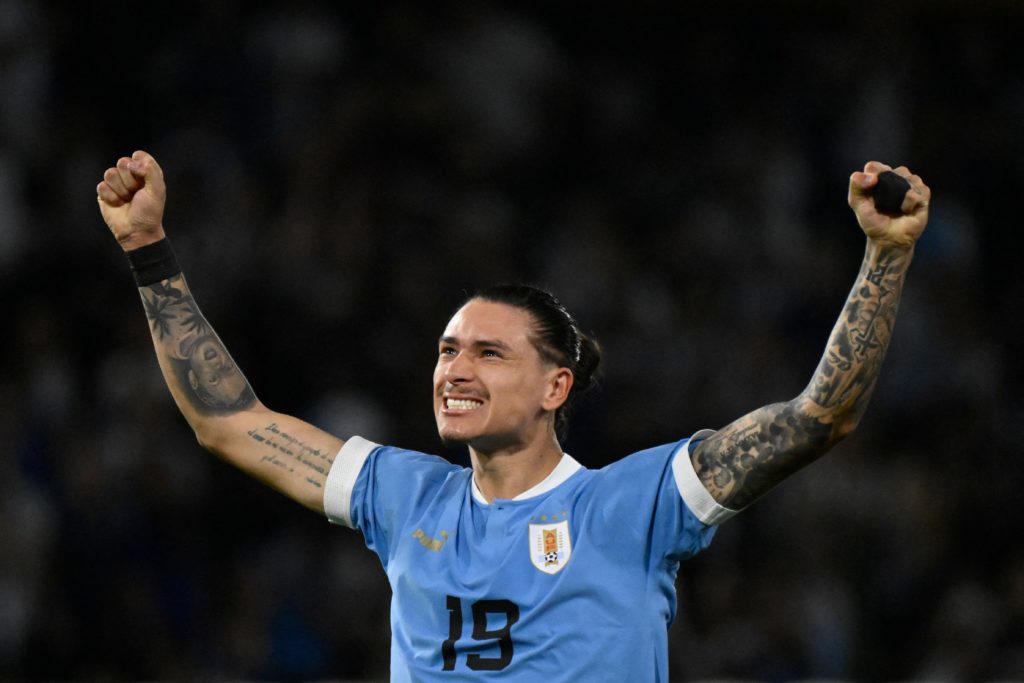 Photo by LUIS ROBAYO/AFP via Getty Images
Messi was speaking live on TyC Sports and said that Liverpool's Nunez was a brilliant player when praising Uruguay's intense approach to the game.
He said: "Uruguay are good at rebounding and playing in space on counter attack. They have excellent players for that like Darwin [Nunez]."
Nunez scored Uruguay's second goal in the 87th minute and showed his typical tenacity and determination.
The Uruguayan has been excellent for Liverpool and Jurgen Klopp this season, even if he is still missing some high-profile chances.
And perhaps Nunez's display for his country against a possession heavy Argentina could be the perfect preparation for a trip to the Etihad.
Liverpool will need to soak up pressure and play on the counter at times, and Nunez could be the perfect foil.
Along with the likes of Mohamed Salah and Luis Diaz, Klopp's team do have frightening pace on the break.
Lionel Messi praises Liverpool's Darwin Nunez after Uruguay's win
Although he has improved this season, there's still the feeling that Darwin Nunez still has so much more to come in a Liverpool shirt.
And at 24-years-old, there's definitely still reason to believe that the striker can improve under Klopp.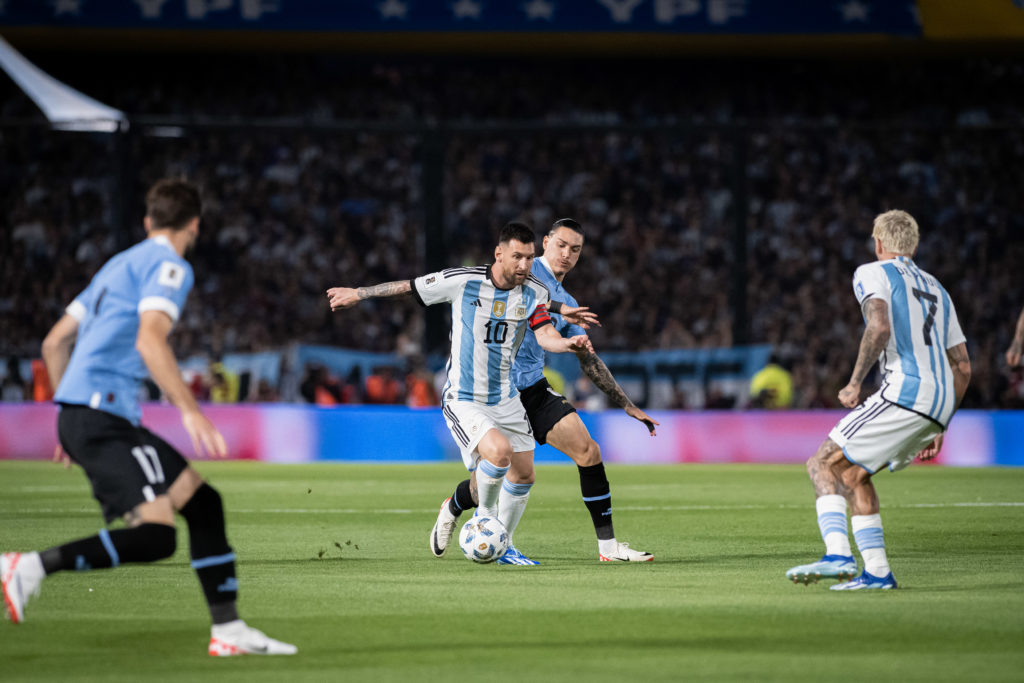 Photo by Manuel Cortina/SOPA Images/LightRocket via Getty Images
Nunez seems unlikely to ever be the world's most clinical finisher, but if he can maintain such a volume of chances with his movement, then he should be in good stead.
The striker is too often judged by his misses, and not praised for his brilliant work creating the chance in the first place.
And as Lionel Messi suggests, Nunez does suit playing in a Liverpool team that works on the break and moves fast.
It'll certainly be intriguing to see just how Klopp approaches the trip to the Etihad on Saturday lunchtime.
And although the focus will be on their meeting with Manchester City, Liverpool may now be frustrated in their pursuit of one of City's stars. 
The post 'Excellent': Lionel Messi now hails the quality of 24-year-old Liverpool player appeared first on TBR Football.